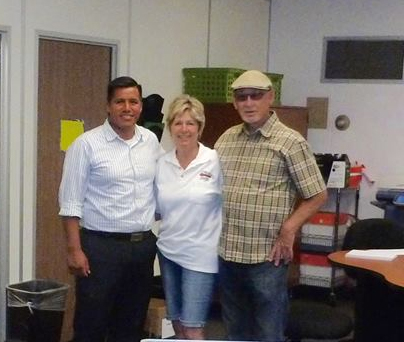 Each year the  Fallbrook Alumni Association, Inc. purchases  50 Big Student Jan Sport back packs along  with extra notebook paper, 3 ring binders and miscellaneous school supplies. Students  that receive the backpacks are determined by the school staff.
"Our grand total to date is over 850," said Hansen. "This year we added 15 extra back packs for Ivy (Continuation) High School  and filled with yellow highlighter, composition book, extra notebook paper (three packages), extra pencils/pens, and erasers, etc. Each backpack also contains a protractor and other useful school  items items."
Members of the Fallbrook Alumni Association, Inc are former students from Fallbrook High School and have the interest of helping students.  The members work tirelessly finding funding, purchasing, organizing, and delivering the back packs. The Fallbrook Alumni Association relies on donations and help from a variety of sources to meet their goal. So proud of the work we do for our local schools AND the community.