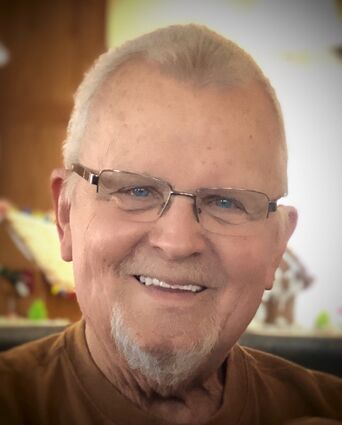 In loving memory of a life filled with love and laughter: Gene Edwin Saunders (79) passed away peacefully on Jan. 3 after a long, brave battle with cancer.
Gene was born to George and Faleta Saunders of Fallbrook on June 19, 1942. He attended Fallbrook schools, including FUHS Class of 1960. He then joined the navy, serving as computer electronics technician (ETN-2) for three years. This valuable training led to his distinguished 38-year career with NCR.
In 1964, Gene married Sandra Green (FUHS 1962) and had two daughters, Tracey and Karen. After divorcing in 1973, Gene married Lorraine Gaskill, the love of his life, in 1982 and had three children, Cambria, Ciera, and Christopher. Gene also leaves behind five adored grandchildren and two great-grandchildren; siblings Duane, Steve, and Ruth; and oodles of beloved cousins.
Gene loved spending time with his family, from their sporting events and performances to sailing, camping, board games, road trips, and family gatherings of all sizes.
Gene (aka CrochetDad) also loved being known as "a 79-year-old male who crochets and rides a motorcycle" and was a fixture at the annual FUHS all-class picnic.