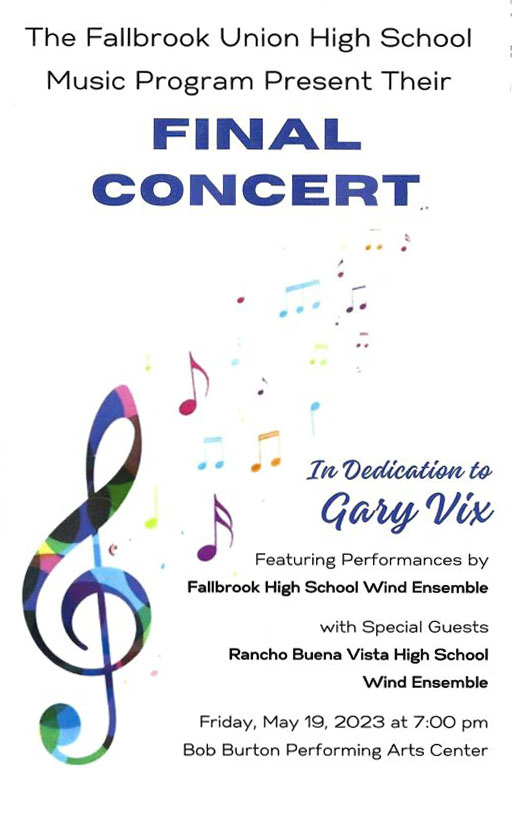 Fallbrook, CA – On Friday May 12m 2023 the Fallbrook High School band honored founding member of the association, Gary Vix.
Gary was a 4-year member of the band served as Drum Major for the band 1960-61 school year. Gary went on to become a music educator, a reflection of his love for music that sustained him throughout his life.
In his memory the Fallbrook Alumni Association, Inc. presented a check to the band.